Our Staff
These are the professionals that will guide you through the park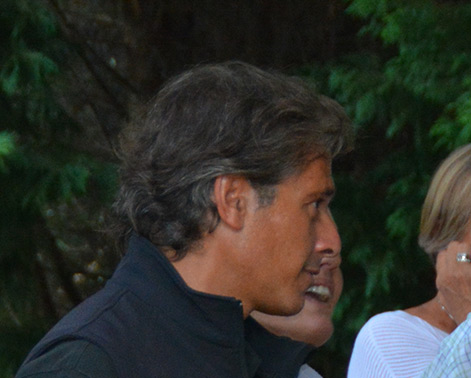 Guillermo Hermo
Engineer Director
14/02/1970 Noia (A Coruña)
Married with 4 children.
Agronomist
Member of the project Pazo de Rubianes since March 1997.
Responsible for the vineyard, maintenance and improvements to the historic garden and new projects. Technical director of the winery Pazo de Rubianes, and responsible for the development and production of its wines.
Passionate about his work and nature, amateur photographer and lover of his native Galicia and Rias Baixas scenery, peasantry and gastronomy .
Palace Of Rubianes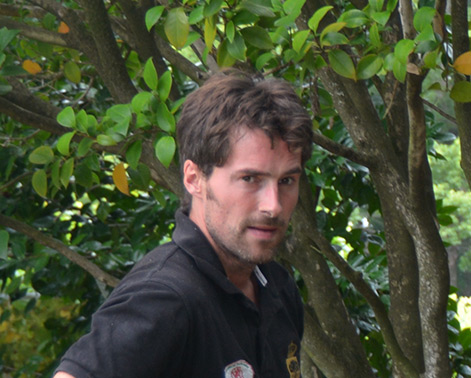 Joaquín García
Viticulture, gardens and tours
1975 Santiago. He forms in Barcelona, where he started a career in physics, which he abandon years later. Back in Galicia, he starts studying to be Technician in fisheries and maritime transport, and Technician in informatics and telecommunications.
Lover of the sea and the nautical sports, he gets his degree of captain of yacht. He incorporates to the team of Pazo de Rubianes in 2013, and in few months he surprised us with his skills and good vocation as guide of our park.
Nature and trekking lover, he makes the visitors to feel as passionated as him during the guided tour to Pazo de Rubianes.
Palace Of Rubianes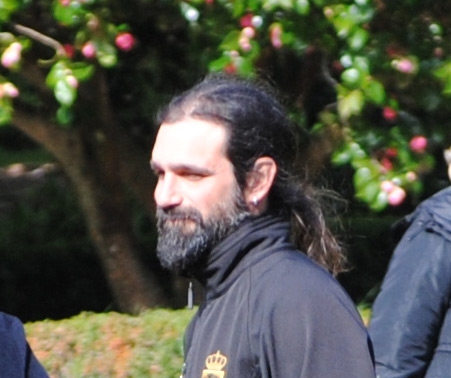 Juan Artiles Gil
Viticutura, Enology, gardens and tours
9-12-1975. Born in USA, he returns to Galicia at his 7 years old and live since then in the family house "el Pazo de Fefiñanes"
He started a bachelor´s degree in Literature, since he is a natural poet. In the early XXI Century he discovers his passion about the wine and nature.
He formed as Technician in viticulture and enology in 2004, and in 2007 he became official member of the team of the park. Being ornithology lover, he also discovered in Pazo de Rubianes another passion: the garden and the camellia.
Bohemian and dreamer, he transmits his passion about nature and his work as nobody.
Palace Of Rubianes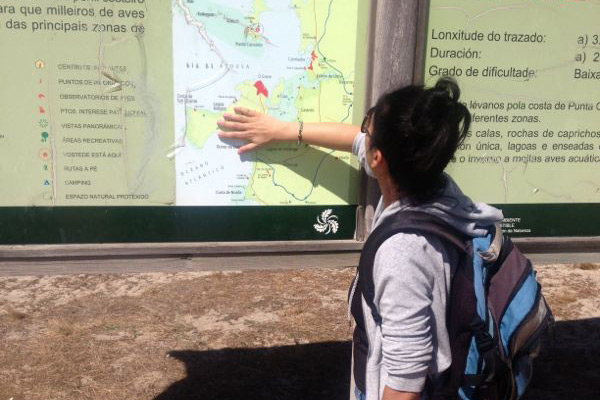 Ana Millán Dieste
Tourism and events
1.975. Higher Diploma in Tourism and Technology in Marketing and Tourist information. After living for a while in Germany and France returns to Galicia to discover his passion about dealing with people and customer service, working in various tourist offices in the province of Pontevedra.
For fourteen years served as a reporter in the Institutional Stand of the Xunta de Galicia in different national and international fairs. It also worked for the company Escenoset Temporary Spaces in the production department and event management.
She is our latest addition to the team. Her concern for the learning of other languages and cultures, have become her to an indefatigable traveler.
Palace Of Rubianes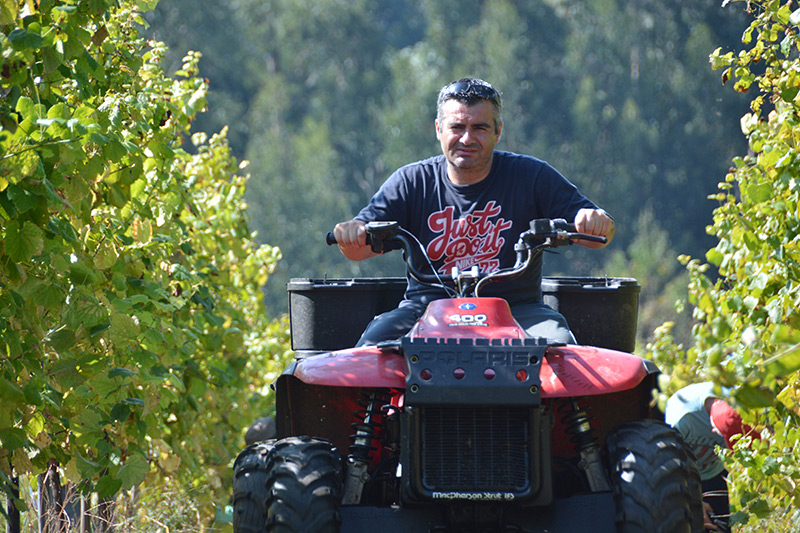 Benigno Rodríguez Fontenla
Viticulture, management and booking
1974 Caldas de Reís. He formed as Technician in design and construction, and during years he worked linked to promotion and construction companies, until 2008 the year of the housing bubble exploited.
His perserverance made him to become a member of the staff of Pazo de Rubianes the same year, and little by little he earned a place in our hearts. He is the face behind every question about our services, and responsible of the reservations management.
Pacient, calmed and easy going, he is an ideal interlocutor to guarantee a nice experience since the very beginning when you make the first call. Futbol lover -Barça for his misfortune- and to the engines, you can hear his Honda seconds before he makes his appearance.
Palace Of Rubianes